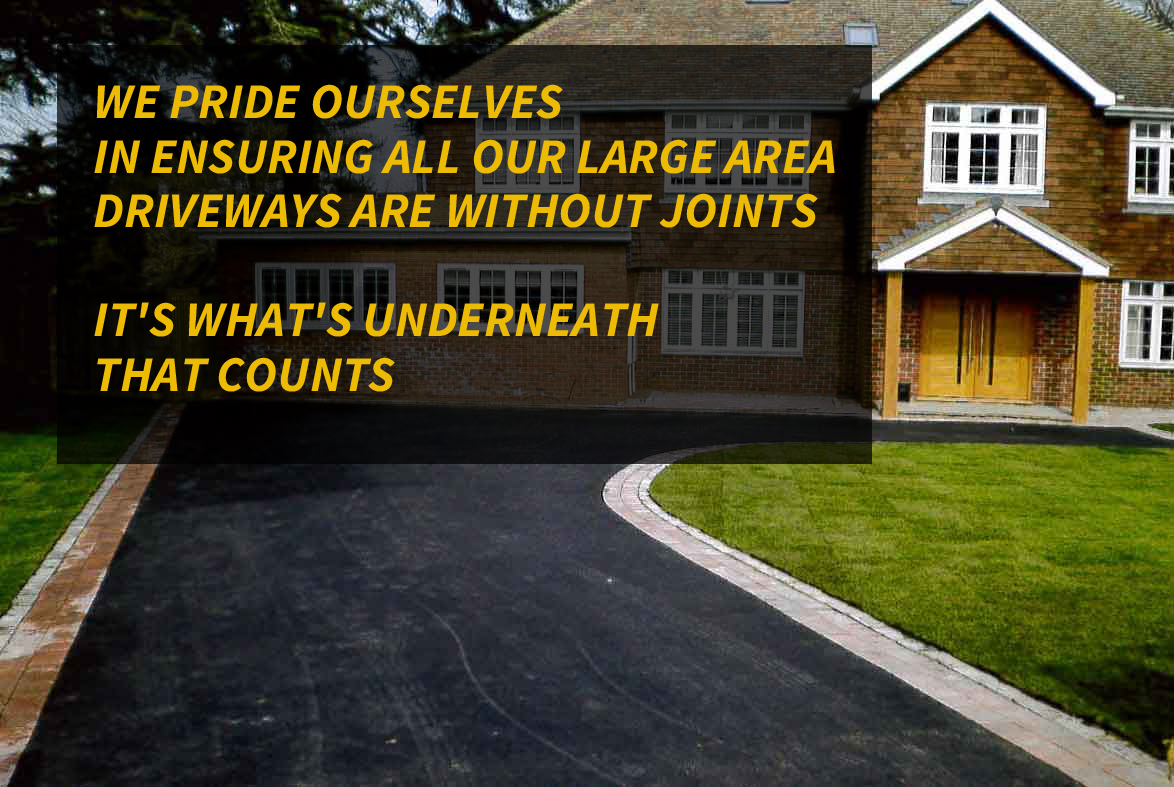 Tarmac Drives Buckinghamshire
As expert macadam pavers we are fully equipped to tarmac drives on any scale for both domestic and commercial projects throughout Buckinghamshire. One of the major advantages with having tarmac drives is it prevents unwanted grit, dirt and mud brought into your home during work. Its neat, uniform finish (in particular with a layer of seal-coat) makes tarmac drives an aesthetically pleasing and practical option. They are are also water resistant and retain their hard surface throughout all types of weather conditions.
Every driveway is unique and made according to the individual requirements of the job. All our tarmac drives are durable and require minimum maintenance. Every driveway is unique. Each project we undertake requires an individual solution. Our pavers will fully assess and identify your individual requirements and provide you a driveway that's not only practical and durable but that will perfectly compliment your property or place of business as well as the surrounding area.
All our pavers are experienced, friendly and consistently deliver a high standard of work for all work that is undertaken.
Macadam Driveway Paving
Amersham & Beaconsfield
Macadam driveway paving can provide a practical and tidy solution to various driveways. Our professional, experienced pavers have already carried out macadam driveway paving work throughout Amersham and Beaconsfield as well as the surrounding areas. Take a look at what our recent clients have said on our testimonials page. Our dedication to always carrying out quality macadam driveway paving work as well as providing unbeatable customer service has helped gain us a much respected reputation throughout Amersham, Beaconsfield and the entire Buckinghamshire area.
We can supply all types of edging, new and old look.
For more information about our tarmac drives services contact us today either by phone on the above numbers.